Find below a detailed listing of all Removal Companies operating in the greater Sandton area.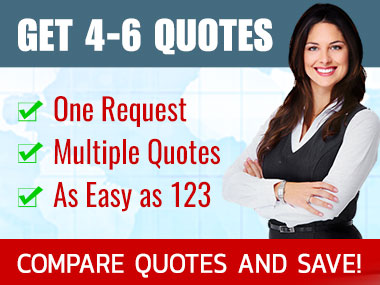 Need Multiple Furniture Removal Quotes?
SANDTON

Submit one Quote Request and get 4-6 Free Furniture Removal Quotes from Reputable Furniture Removal Companies all over South Africa. If, after 24 hours you still haven't received the perfect quote, we'll send you even more. Get 4-6 Quotes Now and Save!
Afriworld Furniture Removals
SANDTON

We have successfully moved some of South Africa's most powerful CEO's, and the nation's most influential decision makers. We can do the same for YOU.
LG Share Transport
SANDTON

LG Share s first responsibility is to the client to provide the highest standards in logistic and transport services. Our vast experience in this field enables us to offer you a personalised service, be it for private, corporate removals or cargo delivery
Move Removals
SANDTON

Move Removals will move you safely from A to B. We provide residential and commercial moving services both domestic and nationally across the entire South Africa. We'll move you fast - at a very affordable rate.
Alert Removals
SANDTON

Alert Removals specializes in home and office moves, either local or long distance. Our services include industrial or commercial moves, packing of goods and storage facilities. We are well trained in moving pianos.
Britz Couriers and Removals
SANDTON

Our localised Cape Town and Johannesburg furniture movers provide Large or Small local removal services & long distance removals around the Western Cape & to all major cities in South Africa. We also offer weekly share load & large load removal services.
Exclusive Movers
SANDTON

Exclusive has over 25 years of experience in the industry. Exclusive is a registered company specialising in the removal of household and office relocations. We provide local and long distance furniture removal services.
Legend Furniture Removals
SANDTON

Legend Removals is a family owned company based in Pretoria, specialising in household removals, furniture removals, furniture transportation, office removals and relocation services.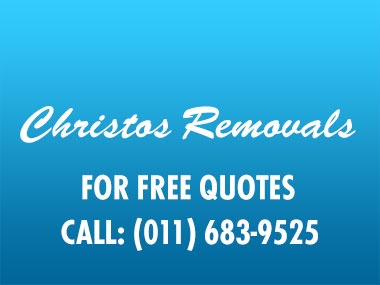 Christos Removals
SANDTON

Christos Removals deal in the transport of office, household furniture, packaging and storage. We are reliable and trustworthy when it comes to transporting your cherished possessions. We do local and country deliveries.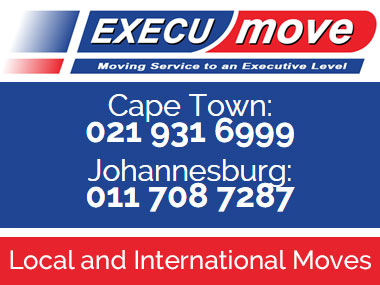 Execu-Move
SANDTON

Execu-move, one of the leading furniture removal companies in South Africa, offers a full range of national and international removals. Execu-move has the experience and technical expertise to make your moving day go as smoothly as possible.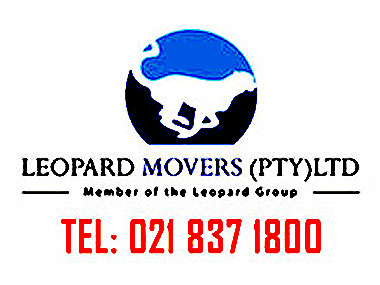 Leopard Movers Pty Ltd
SANDTON

Leopard Movers Graaff Reinet offers furniture removals services to or from Graaff Reinet. We specialize in household removals, office removals and storage. We also do packing, wrapping, furniture transportation, storage and relocation services.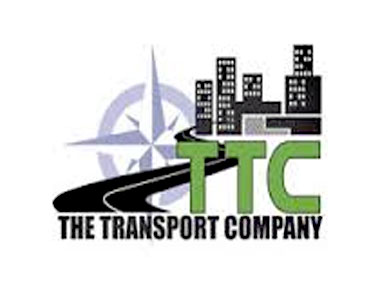 The Transport Company
SANDTON

The Transport Company specialises in furniture removals, office removals, general transport and logistic services in Gauteng, Free State, Northern Cape and the Eastern Cape. Contact us for a Free Furniture Removal quote.
Unishaun Removals And Relocations Services
SANDTON

Unishaun Removals and Relocation Services is a South African company which offers comprehensive furniture removals, business and office relocations, storage and logistics services - both locally and internationally - to discerning customers.
Load a Bakkie
SANDTON

Whether you want to clear the yard, or bring home that brand new couch, we have the vehicle you need. With a tonne of space, we'll easily get your load on the road! We specialise in Small to Medium Moves in Johannesburg. Call us Now for a Free Quote.
Magnathomson International Movers
SANDTON

We are a professional and experienced International removals company with trained employees who strive to offer you our valued client the best service possible.
Master Movers
SANDTON

It all started 20 years ago with industry veteran Jose Rodrigues who had a vision of a company small enough to give personal service, yet substantial enough to offer clients a full range of relocation and storage services.
Nationwide Removals t/as Magnum
SANDTON

Magnum, established in 1980 and managed by current owner since 1996, is a domestic and commercial goods transportation company based on the East Rand in South Africa, who have a wealth of experience and specializing in storage and professional removals, .
Reliable Removals
SANDTON

We believe that quality rests upon service that meets not just the customer's apparent needs but also those that aren't. Hence we actively strive to improve the kind of service we provide through a continuing process of educating ourselves to our customer
Sandton Furniture Removals
SANDTON

The Sandton Furniture Removals Website features the most comprehensive listing of Furniture Removal Companies in and around Sandton. Get Removal Companies, Storage Companies and more on the Sandton Furniture Removals website.
Sandton Office Removals
SANDTON

Established in 1968, Sandton Office Removals is South Africa's largest Office Removals Company solely dedicated to the professional removal and storage of office furniture and effects. We have successfully completed some of the most complex moves in SA.
Selection Cartage
SANDTON

Our staff are trained to give specific attention to each client's needs and these are related directly to the Operation Division which is controlled by our Managing director. The 80 years of experience has been passed down to our removal teams.
A&B Movers
SANDTON

We take pride in getting you from A to B, assuring you peace of mind every step of the way. Whether your next move is for residential or business purposes, local or country wide A & B Movers have the expertise of 95 permanent staff.
Ability Removals
SANDTON
We can move anything, anywhere, everyday. Whatever you need moved, we will do it faster, safer and in record time! We also offer courtesy transport for you and your family, aswell as safe storage option for those items that don't have a home yet.

Aran Removals & Storage
SANDTON

ARAN Removals & Storage, offers a professional full range of furniture removals, packing, insurance and storage services for your home and office removals. Local, Long Distance & International
Bayley Worldwide Removals
SANDTON

Bayley Worldwide Removals is a family owned and operated international relocation company which opened its doors in 1988, with personal service and attention to detail at the core of its professional philosophy.
BMA Removals
SANDTON

BMA Removals offers furniture removal services for local and long distance domestic moves. We also offer packing, storage and insurance services to ensure your belongings are delivered safely.
Cape Express Removals
SANDTON

Cape Express Removals is an independent removal company with an established reputation for reliability, professionalism and friendly service. We have been in operation since 1984 and believe in providing an effective and affordable service to our clients
Econo Moves
SANDTON

Econo Moves is a professional moving company and offers a nationwide domestic and office removals service to all centres operating out of Johannesburg.
Joel Transport
SANDTON

Established in 1965, Joel Transport has years of experience in providing top quality service in the furniture removal industry! Browse around for tips and advice on your relocation, or please contact us and allow our professional staff.
Around About Removals
SANDTON

If it can be loaded, we can move it! We offer furniture removal services for residential and office moves. With a friendly, yet professional approach to our customers, Around About's number one priority is to provide a reliable adaptable service.